The newest fad in anti-aging doesn't come in a tube or a jar. See the trend that celebrities swear takes years off your face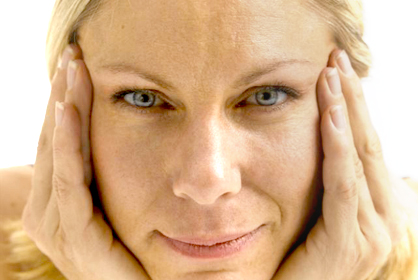 The secret to Jennifer Aniston and Gwyneth Paltrow's ageless look? Face yoga (or so they claim). What's face yoga? A series of exercises that will relax and tone your muscles and prevent wrinkles and sagging. Though you might look a little silly doing the poses, the results are better than botox.
Try face yoga
I'm open minded...I have been doing Carole Maggio's facial exercises for almost 3 years and
yes,
I do think they make a difference.
A few weeks back, Ranjana Khan, the stunning jewelry designer and wife of fashion designer Naeem Khan was a guest on The Real Housewives of New York.
Ranjana is a devotee of facial yoga and she wanted to teach the "ladies" how to perform them. Sadly, they were not a very attentive audience. If I could have jumped through the screen, I would have been the star pupil and chief contortionist.

Oh well.

Naturally, I will be trying these...How about you???

xox,
DD