As a
TotalBeauty
Blogger, each week I receive something called "
Totalbeauty Bits
", which I have the option of sharing with my readers. When they interest
me
and I think they might interest
you
, I am happy to share them via
DivaDebbi
.
TotalBeauty
courts readers, by the thousands, to participate in unbiased reviews of beauty products. They then calculate an average score on a scale of 1-10, to determine a products ranking.
In this weeks Beauty Bits, they offered up the 11 highest rated drugstore mascaras for under $10. Forget the 10 bucks... Forget Starbucks!!! Some were cheaper than a cup of coffee from Dunkin' Donuts!
My long time
CVS
fave is
Cover Girl's Lash Exact Mascara
, (in the purple tube). It does tend to dry out quickly, so I am generally on a 3 week cycle. I think I will take a walk on the wild side and give one of these babies a whirl...Please let me know if you do and what your experience is.
I love a beauty
bah-gin
as much as the next girl.
xox,
DD
These products feel like splurging -- minus the high price tag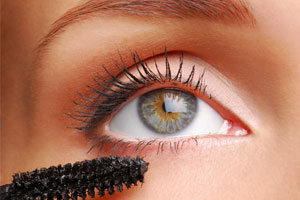 Are you a mascara fanatic? We are too. However, that doesn't mean we'll drop lots of cash on high-end mascaras (well, OK, it does, but we don't JUST do that). Especially when there are these cheap-but-awesome ones out there. Check them out, and say good-bye to your $20-a-tube days.